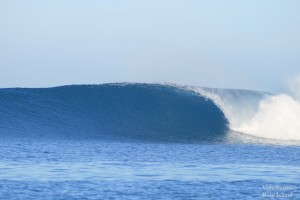 September has been an awesome month of waves so far.
All the rights have been lighting up, due to good south swells and light variable winds.
Sukinamon and Boa have been the standouts with many barrels getting ridden.
Magic island has had a few standout sessions, for the crew staying at the villa.
Knowing when to go is the key.
A good surf guide is a must to get this gem on.
Looking into the next few weeks, we see a good long period swell forecast on the charts.
Hopefully the lucky surfers who are here will get to test their skills on some chunky rights and of course the magnet T-Land.
We've got some great deals running at the moment, so contact us and come and see just how good this side of Indonesia really is at this time of the year.
Keep on surfing.
Dino.